Screen hire:  Here at Proscreens we've had the pleasure of providing regular Audio visual hire and screen hire services including projector rentals and TV screen hire and conference sound equipment hire for top brands and companies such as NHS London and Surrey, BBC, EDF Energy, Essex. We have also provided Mobile cinema hire for The Guardian in London and throughout the UK for film companies and village halls.  We have also provided many companies throughout Surrey and Hampshire with Screen hire and audio hire. Companies like Ebay in Surrey and UK Power Networks in Essex and Surrey County Council,  along with hundreds of other independent companies and private customers throughout London, Surrey and Hampshire and the UK Looking to hire Screens and a Mobile Cinema screen Hire.
Screen Hire
We hire and set up big projection screens and large TV screens, full HD screens for conferences, exhibitions and presentations.
We have one of the largest stocks of screens for hire in the uk. So we will always have something in the screen size you need. This includes TVs, projection screens, and outdoor inflatable Cinema screens.
We are one of a handful of companies who can also supply 35mm projectors & 16mm Cinema film projection Hire.  From film projectors to digital projectors, we can cover it all. We also hire TV screens on stands for small to large presentations. 

Mobile Cinema
We are mostly popular for our mobile cinema hire service. events for any kind of venue from schools and village halls to churches.
Our mobile cinema and outdoor cinema is backed by 29 years of cinema experience in the projection of well known cinema companies throughout the UK.  All our mobile cinema equipment is tailored to give the best possible experience for mobile cinema.
Projector and screens Hire
 We supply audio visual equipment hire along with projector and screens Hire services for events nationwide. UK supplier of TV`s and big projection screens for hire and projector rentals. For events in places like London, Surrey and Hampshire. We also supply mobile cinema equipment for pop up film screenings just about anywhere in the UK. We can supply all aspects of audio visual hire, small projector hire, projection screen hire.  Our screen sizes range from 6ft to 30ft and we also supply a large range of sound hire and microphone equipment to meet your every need. We can cater for a wide range of events.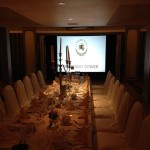 Projector Hire
We stock a wide range of projectors ready for rental. From small laptop VGA projector hire to large full HD HDMI or SDI DCP projectors for hire. Call or email today for more information on how to hire and prices. Proscreens putting your image 1st. Proscreens projection and big screen and projector rentals Surrey, London, Hampshire.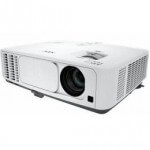 Over the years we have done some amazing stuff. From film screenings and conferences.  We have been called upon to do funerals where we setup a screen in the crematorium or church. The work we do is varied from simply someone collecting a projector hire from us in Surrey and or a screen. Audio visual hire for conferences in London. Our background has always been within the cinema industry.
Surrey screen hire
We are located in Surrey. All our screens are kept in a warm storage facility in Surrey and and checked every time to make sure that the screens are in tip top condition. We do not tend to dry hire screens. we only offer a dry hire service on the 6ft screens which can be collected in Surrey
Big TV Screen Hire London | Projector Hire Surrey  | Audio Visual Hire Service Surrey |  Mobile Cinema | Sound Hire | projector and screens Hire
Proscreens London and Surrey