Projector, Screen Hire and Sound Hire
Here at Prosceens we've have the pleasure of providing regular AV Hire services Projector and screen Hire and Conference equipment Hire for companies such as the NHS London and Surrey, BBC, EDF Energy Essex, Mobile Cinema for The Guardian, Screen Hire for Ebay and UK Power Networks along with hundreds of other independent companies and private customers Throughout the UK
 Leading London and Surrey supplier of event Audio Visual Hire this is including projector Hire,  screen hire We can supply all aspects of AV Hire, Projector Hire, Projection Screen Hire and PA sound and microphone equipment to meet your every need. We can cater for a wide range of events. We currently have a good range of projectors for hire and AV equipment for hire from small laptop digital projectors and screens through to Full HD Cinema projectors and big screen hire. Mobile cinema and sound. We can supply AV equipment for small meetings to large conferences. We can also supply Technical support services backed by 29 years experience within the cinema screen and AV hire industry. We can also supply Blu-Ray and DVD players.and 35mm Film projection. digital projectors and TV screen hire. We invest heavily in the latest projection and screen technology.This reflects in our image and sound quality





















proscreens mobile cinema on tv
Sound hire packages







outside cinema

Big Screen Hire
We Hire and install the latest big projection screens and flat screen TV screens for conferences, exhibitions, presentations and special events and Cinema using the latest projection and Smart LED screens and LCD Screen from the leading AV manufacturers to ensure the best quality presentation. Our unique TV screen delivery system means all screens are delivered intact and ready to go. We have a large stock of fastfold screens and Cinema screens for Mobile cinema events and small screens for meetings and office presentations
Projector Hire
We stock over 20 types of projectors ready for rental. From small Laptop VGA projector to large full HD HDMI or SDI projectors. Call or email today for more information on how to hire and prices. Proscreens putting your image 1st. Proscreens Displays hire. We can help you on all aspects of projector hire and event projection operations, backed by twenty years experience in cinema, audio visual and presentation systems.
Our projectors and AV equipment hire are suitable for any event including small to large meetings, conferences, exhibitions race nights, film shows (DVD or blu ray) weddings and parties. The projection equipment hired is delivered by a technician and setup for you. We do not just deliver and leave you to work it out yourselves. On bigger events we are more than happy to stay and run the equipment if you wish. There are no extra cost surprises, what you are quoted over the phone or email is the price you pay !! All Projector Deliveries are made by a technician and not sent by courier services . So if there was to be a problem we would be on hand to help
Audio visual equipment hire
conference equipment hire Surrey and London. Our audio visual services include a full range of conference equipment hire and we cover surrey and London and a bit of Kent. As a hire company we get asked to cover hires all over the south. and UK
Proscreens Surrey and London Head office in Sunbury on Thames TW151UH
Audio equipment  hire suppliers 
We can provide everything from a simple small PA Sound Systems with Microphones to big conferencing systems with Microphones and mixers. We have Pa systems with full AV facilities, professional PA Sound Equipment.
Plasma TV Hire | Projector Hire | PA Hire | Audio Visual Rental London and Surrey |  | Microphone Hire | Speaker Hire | Lectern Hire | Audio Visual Hire Service | high bright projector and screen hire. Our projector hire services For both the professional and private sectors. Whatever your requirements or event  Proscreens Projector and Screens for Hire can provide solutions to enhance your event, We have Screens and projectors for exhibitions and conferences.  Projector and Screen Hire London Surrey simple projector and screens and plasma screen hire.
Our projectors we have for hire can be connected to laptop or a standard DVD or Blu-ray, all of which we also have in our hire stock. If you require any further projection equipment accessories such as a tripod screen, fast fold screen or cables to connect your
  we also have a growing hire stock of PA systems and microphones  ready for you to hire.
Projector screen and Screen Hire in Surrey or projector hire central London
Screen and  Projector Hire
We can help you with information on selecting the right projector, screen and sound system or plasma screen hire for your event. We also hire out Speaker Hire  and Lectern Hire. 
Audio Visual Service London in Surrey and Local in London AV Hire audio visual hire company Projectors and Screens for Hire in Surrey and London. We have a wide range of Audio Visual equipment for hire including LCD  Screen and DLP projectors, plasma and LCD screens, projection screens sunbury pa hire Surrey based projector and screen hire and digital projector hire. We also cover Hampshire Berkshire Projectors and screens for hire. Also Simple sound Hire packages and rent full HD projector hire. We also hire plasma screens and  Inflatable outside  screens hire.
Our TV screens are all Smart full HD and have inbuilt free view. Also our Projectors we hire can show films and sky and freeview. All screens are supplied on professional commercial trolleys stands. We can hire  TV Screens hire in London or Surrey your local AV Company for any application and in all sizes
av hire companies London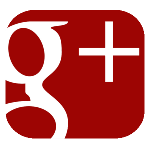 Proscreens London and Surrey addresses
Proscreens London York Street London Surrey Unit F, Dolphin Industrial Estate,Windmill Rd, Sunbury-on-Thames TW16 7HT
Proscreens head office 60 Spelthorne Lane Ashford Surrey TW151UH