LCD or Plasma Screen TV Hire Plasma Screen and Stands
Plasma LED Screen TV Hire
We stock high definition professional smart plasma TV and LCD or LED screens from Samsung, Sharp and Sony including 6ft eye level stands. Plasma TV Hire or LCD screens deliver a crisp and complete image with the highest quality HD TV image. 42, 50 and 60 70 inch available. All plasma's and LED TVs are Full HD with HDMI and USB inputs
All Prices for screen hire include Delivery, set up, power cables, connection cables and floor stand with laptop shelf as standard.  Longer TV hire terms available on request.  We pride ourselves on offering a wide range of TV and LED hire products and services for meetings, conferences and exhibitions. All the screens come with stands HDMI leads or VGA cables, Mac adapters.
If you need a DVD Player or Blu-ray player we can supply these at no extra cost.
Plasma screen 42″ HD TV Screen Hire
Smart Plasma 50″ HD TV Screens Hire
Smart Sharp 60″ Full HD LED Display
 70″ LCD TV Screen Hire
We offer clean Full HD resolution Screen hire as standard and all screens have a 16:9 (widescreen) aspect ratio. Our plasma screen hire service lets you in on a seamless plasma TV screen experience. Proscreens AV only chooses the best plasma TV screen units available and offers a sharp quality regardless of your viewing distance.
av hire, projection screen rental, projector hire, screen hire, audio visual equipment hire, av hire companies, av rental price Surrey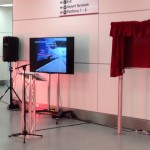 LCD or Plasma Screen TV Hire Plasma Screen and Stands london